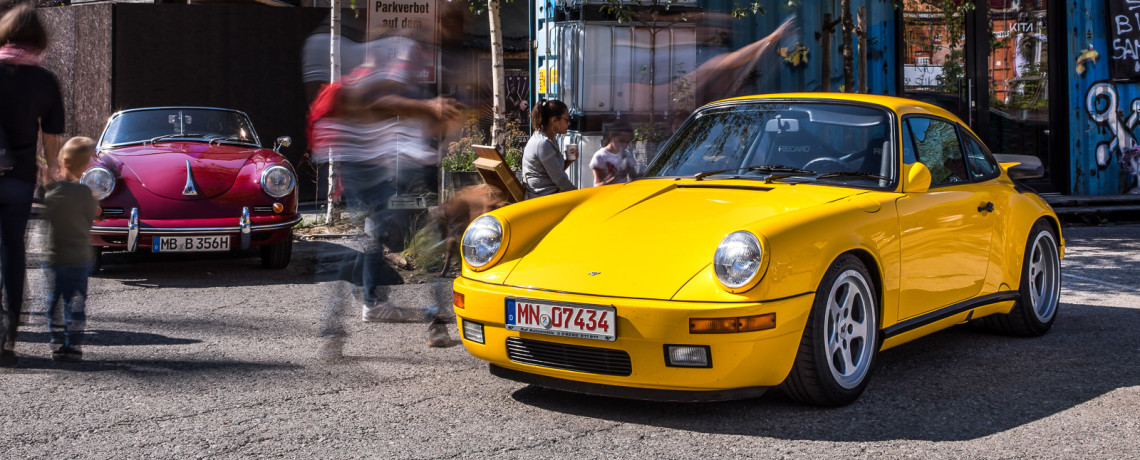 Text: Alex Kešelj, Foto: Ondřej Kroutil
Luftgekühlt 2018 in Munich
It`s 3am on a bright and clear night and I am about to start my drive from Prague to Munich to attend my first Luftgekühlt. My October 1995, Porsche 993 4S in Riviera Blue has been selected for the display and I am cannot wait to get there. The day before I have washed and polished my beloved 993 and prepared it for the display, the day has come.
September 16th 2018, Sunday
The drive to Munich is a very lonely experience, in the sense that there is absolutely no one on the highway, just me, the Porsche and the beautiful early warm morning. One of those moments every petrolhead remembers as it really enters into your skin.
Just before 8am I enter the Luftgekühlt venue in Munich awaiting for the registration with other loud and colorful air cooled 911s. The display of the cars is masterfully arranged by Jeff Zwart and Patrick Long (one of the two creators of Luftgekühlt who happens to be also a Le Mans winner).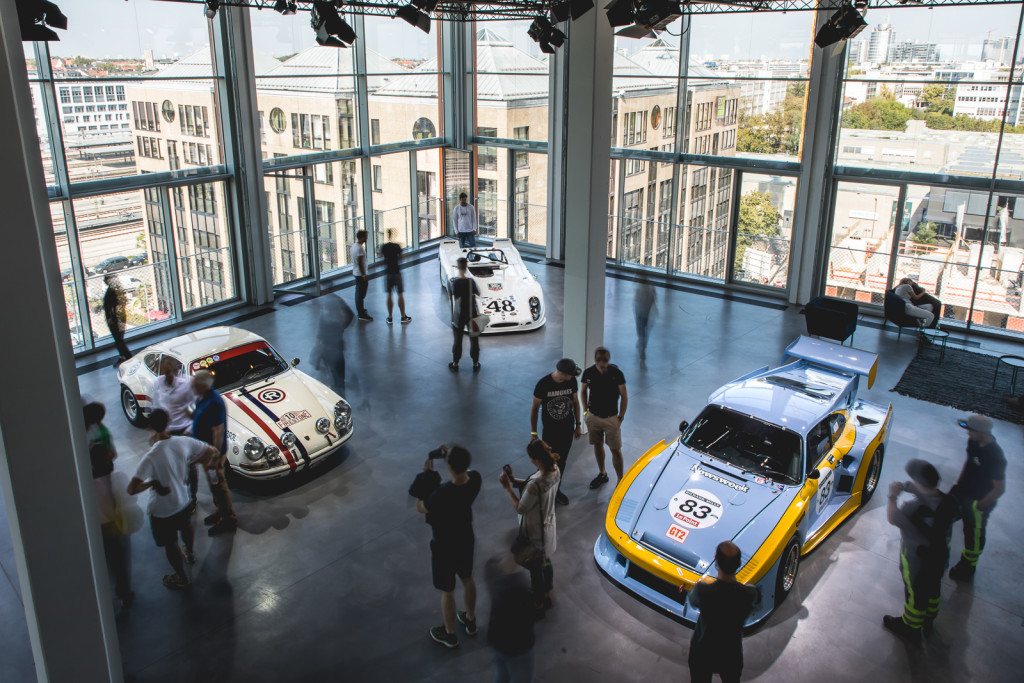 Luftgekuhlt was created about 5 years ago in California by Patrick Long and Howie Idelson and as the name says, it represents all air-cooled Porsche built between 1948 through 1998, starting with the Pre-A 356 and ending with the 993. Luftgekühlt is, as their website explains, an experiential car culture event centered around a tightly curated list of historically significant or interesting cars, both race and street. It is a celebration of the passion for air-cooled cars with like-minded people and cool venues.
It`s a beautiful Sunday, like someone up there has paid homage to this gathering with infinite blue sky and a warm sun. After I have parked my 993 in the place, precisely directed by the Californian staff, I walk back to the registration area to watch the arrivals. 
The variety of car is really unique: 911 outlaws, R Gruppe tastefully modified, 356 A completely original and never restored, driven by the owner from France. A Porsche 906 Carrera 6 just off loaded from a truck (what a sound), colorful 964 RS and even few rare 964 RS N/GT, all driven there not transported. A red 993 C2 that belonged to Paul Frere and now is property of Alois Ruf.  The RUF CTR Yellow Bird with Mr. Stefan Roser himself at the wheel (if you have never seen Faszination then check this one out, this is was way before the internet, I still have the VHS tape of it).  
Inside the entrance building a special display of very special racing cars: a 908/2 Spyder Flunder that was the camera car for the Le Mans movie and came 9th in 1971 Le Mans and also came second in Sebring in 1970 with Steve McQueen and Peter Revson at the wheel.  A 911 ST 2.3 Repsol driven in the 70s by two Spanish Rallye drivers Doncel and Gimenez (this being one of the two cars built for the Group 4). On the last floor a pristine Porsche 911 Carrera 2.7 RS in Aubergine (1 of 16 painted in this color)
A family, with their 1965 Slate Grey 912 drove from Berlin to Munich. Husband, wife and two kids all in the 912. All smiling. Nearby a Singer with its owner patiently answering many questions to a group of excited fans. Yes the Singer is really a masterpiece.
Time for lunch, a group of kids and their parents have been preparing hamburgers and donating all the proceeds in charity. I meet old and new friends, all we have in common is a passion for those cars and for moments like this. We exchange stories about our drives , about the incredible color someone has seen on a 911 or what his dream Porsche would be, for one day we are all kids again (and maybe this is why all the kids have great fun too). 
A quick chat with Jeff Zwart, who has filmed most of the 80-90s TV ads for Porsche and has repeatedly won the Pikes Peak with Porsche (8 times in 14 years, class championships) really a great guy and great photographer. I tell him that looking at his pictures and the places where he drives his cars motivates me a lot in the winter days in the office. We both smile.
Well it is time to say goodbye and drive back to Prague, the event is winding down. A wonderful day. 
My Porsche was the only one from the Czech Republic, this made me quite proud as in that moment I virtually represented many enthusiasts we have in our country and that hopefully will join on the next occasion.
---