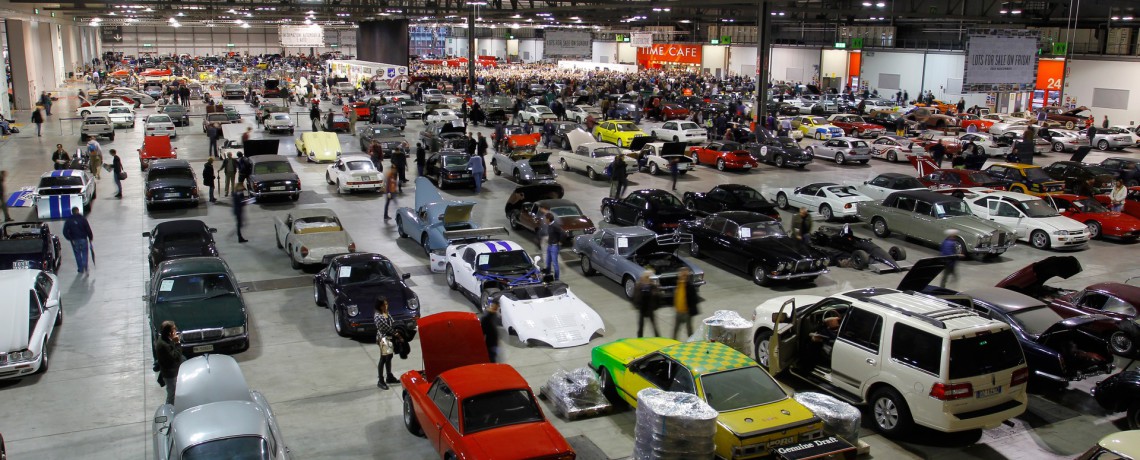 Text: František Vahala, Foto: Ondřej Kroutil for Steering Media, Translation: Mariana Vahalová
Duemila Ruote Milano auction: too much
November 24th – 27th rm sotheby's hosted a magnificent auction in milan, Italy. nearly 900 items were presented to the local avid market. what feelings do we get?
I frankly admit that I have never been to such a large auction before. The whole exhibition hall no. 24 of the Milan Exhibition Center was packed with a long list of items. The major part of the list came from a massive collection from only one person – an Italian whose assets were confiscated by the state of Italy. The auction was held to retrieve the money owed to Italy by the Italian collector – roughly 18 million EUR. Thus, Italy approached the RM Sotheby's who agreed to organize this epic (and well-advertised in the industry) event, right in strategic Milan. Why would they not – the anticipated sales were much higher than the debt to the Italian government.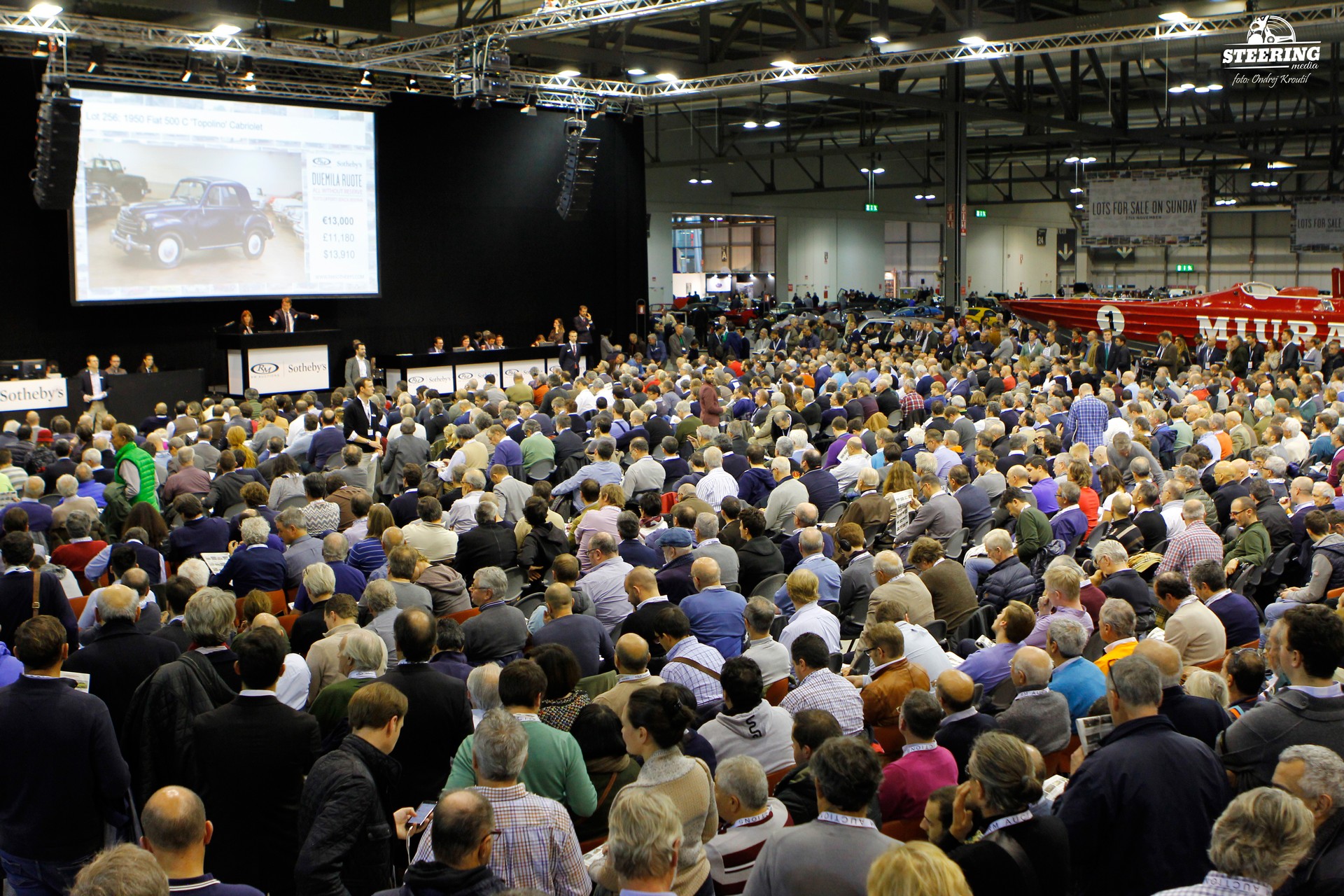 What was Auctioned?

All sorts of items. Starting with bobsleds, through neon and enamel signs, bicycles of various brands (mostly road bikes), motorcycles (all you could think of including speedway Jawa or cross CZ) and power boats (hydroplanes, small racing boats and large luxurious powerboat) ending with cars at all different stages and collections of spare parts including engines. Many cars were only at "work in progress" (some of them totaled) stage. The majority of cars were just regularly used vehicles and only few pieces were real jewels. Buyers could get almost anything – from ordinary Fiat Panda 4×4 or old racing model of Alfa Romeo to Ferrari F40 or Bugatti EB110.
Bit of a mess
A few things surprised me. At the beginning of the auction, the cars did not belong to anybody,  and that was how the Italians were treating them. Of course we were particularly excited when we crawled all over the Ferrari F40 or Porsche 95 trying every position in every old Alfa, Ferrari, Porsche or Jaguar pressed in a crowded hall, but it most likely did not do the cars any good. Due to the weird habit in recent times where auction houses do not even wash the cars before the event, all those precious hoods were quickly stained with fingerprints of greedy visitor's hands. Dust and dirt were quickly sinking into the polish. I am not even mentioning thefts. While things were pretty OK on Thursday, visitors of coinciding exhibition Autoclassica flooded into the halls on Friday. It was like a raid of grasshoppers for the exhibited items. People were brazenly slamming car doors, insensitively opening hoods and touching spots which any person with a little bit of sense would never touch. People were stealing too. Like, real time. All sorts of things were going missing, even the heads of gear shift levers. How does that make you feel? Yeah, exactly. We have same feelings about it.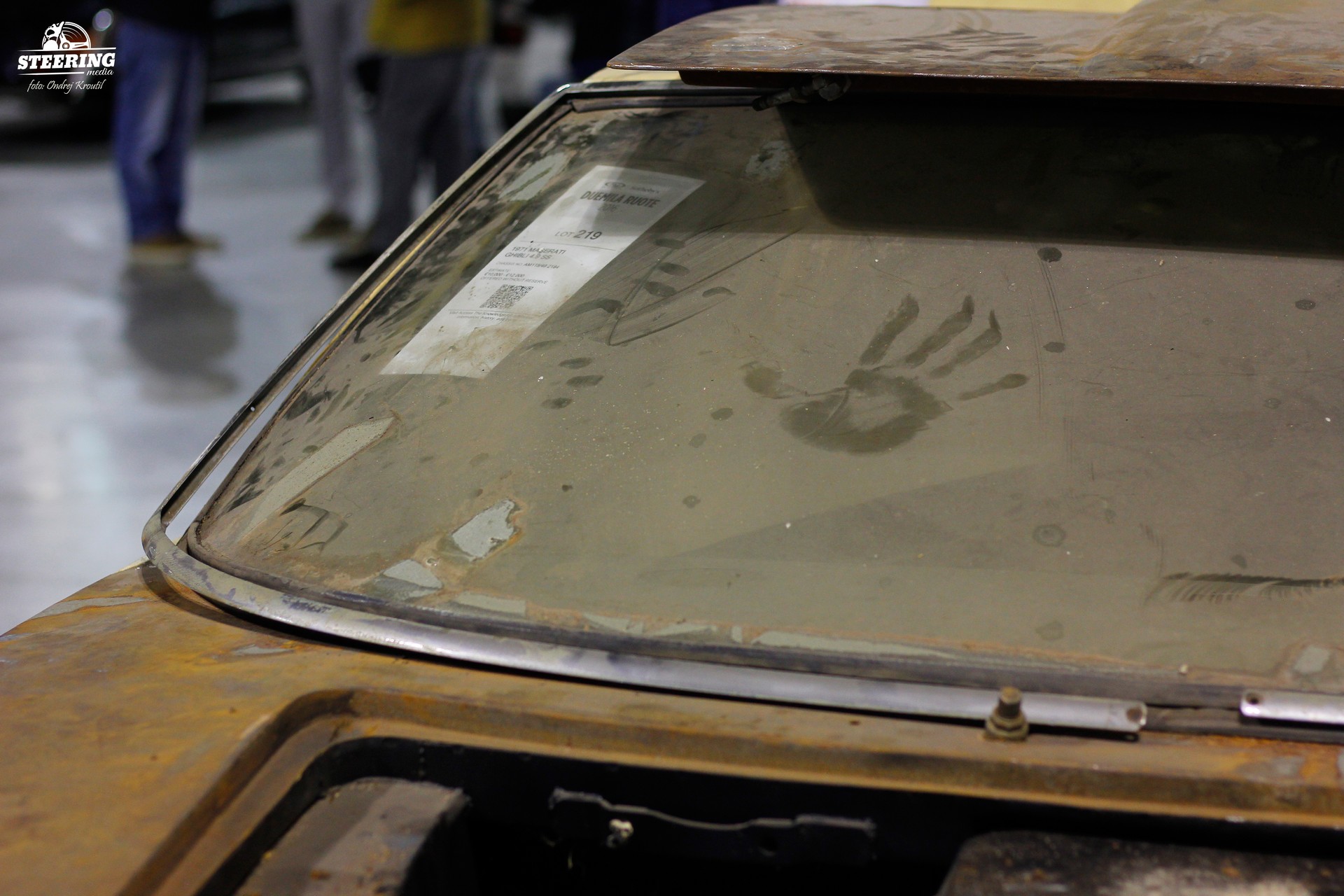 The time for automobiles!
There is no doubt that classic cars collection has become fashionable. As I've mentioned several times before – nowadays any manager without taste can buy an old car and feel hip. In general, I have nothing against it as long as he actually has SOME knowledge about collecting and treating classic cars. In Milan I had a feeling that lot of auction participants were pretty oblivious, but what they certainly did not lack was tons of money along with a big ego, of course.
Since the beginning prices of all items were so high to start, I am completely in awe about people furiously bidding on cars at various pre-renovation stages (most of the time with an unclear history record) and bidding easily double the real market price. But that was only the beginning. As time went by and we could see more and more attractive items on the screens, the new money buyers started to compete in "who presents bigger nonsense" game. They were feeding off the applause that the excited crowd rewarded them with after an extra generous bid. The Auction house was rubbing its hands and I couldn't  do anything but stare (as notable from the photograph below).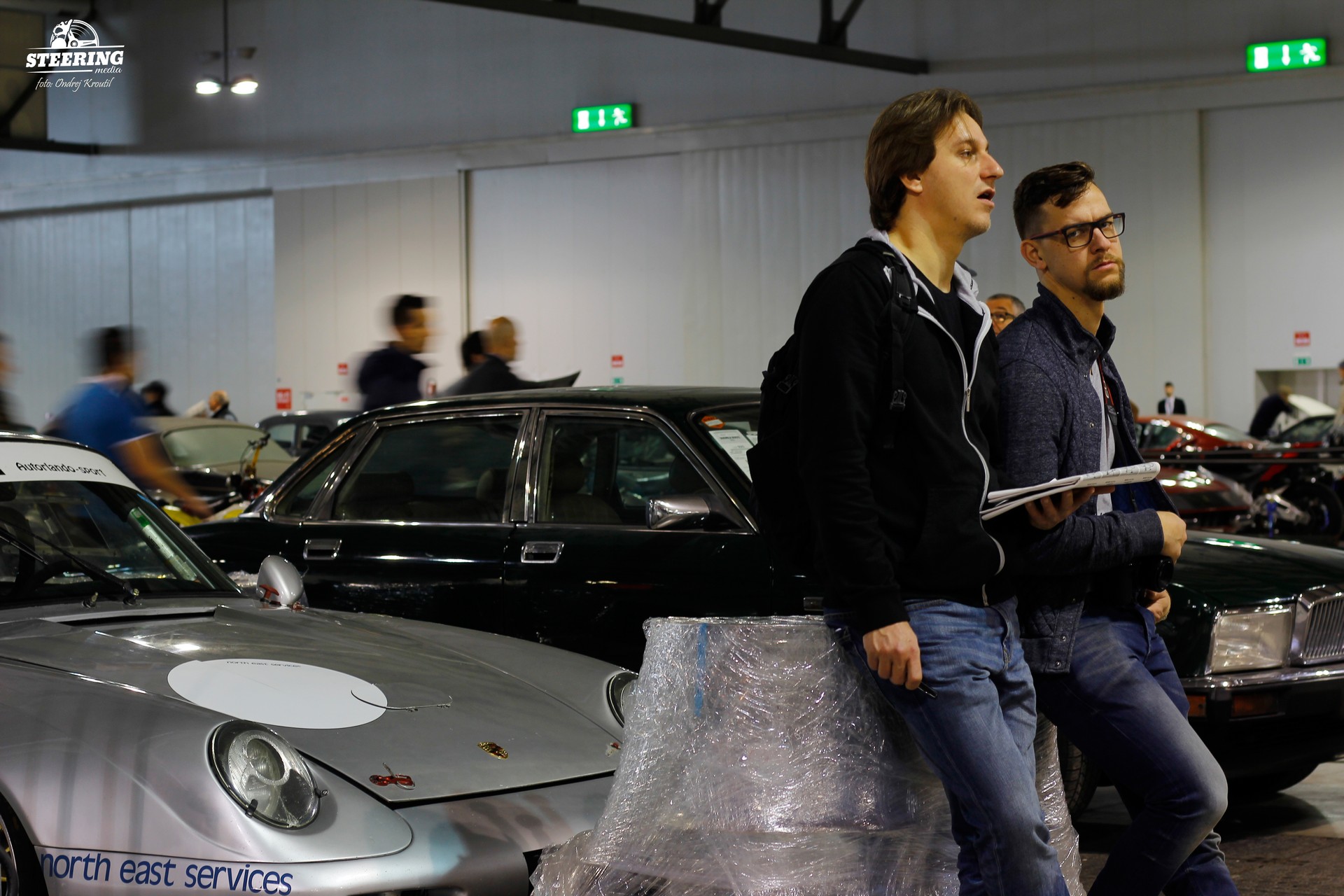 I have no intention to exhaustively describe how much money was spent for each vehicle. It would be long and not reflecting the market values of the cars. Just to mention a few gems – I think that spending 3 024 000 eur for Maserati MC12 from 2004 is way over the edge. The madness of the market was well proven on the Lancia Aurelie B20 case. This Lancia might have competed 4 times at original Mille Miglia but it was at a stage requiring complete renovation. It is a beautiful car, that I have high admiration for, but to pay 336 000 EUR for it? I don't think so! The most brutal of all the offering of racing machinery (any of which you could possible buy on a regular market) was Lancia – Ferrari LC2 Group C. The ownership was switched for 851 200 EUR. Its harder to judge in this case, since you cant really buy it on regular market, but it is still a lot of money. And how about totally ordinary Opel Kadett C Coupe from 1979 for 47 040 EUR (i.e 1.2 mil CZK).
Or how about Porsche 968 Club Sport (1993) for  72 800 EUR, so 2 mil CZK? And that's not the end of these shocks. At the end of the auction, the cherry on the top of a cake surprisingly disappointed all of us – Ferrari 25 GTB(6C Alloy (1966) gained a new owner during a very uneventful auction for only 3 416 000 EUR, which is total craziness!
COMPLETE LIST TO BE FOUND HERE.
WHAT WOULD WE BRING BACK WITH US?

The most impressive piece of machinery was a speed boat Lamborghini Offshore Class 1 "Miura" powered by two V12 engines. This boxy boat from the 80' is definitely one of the most stylish things I have seen in a long time.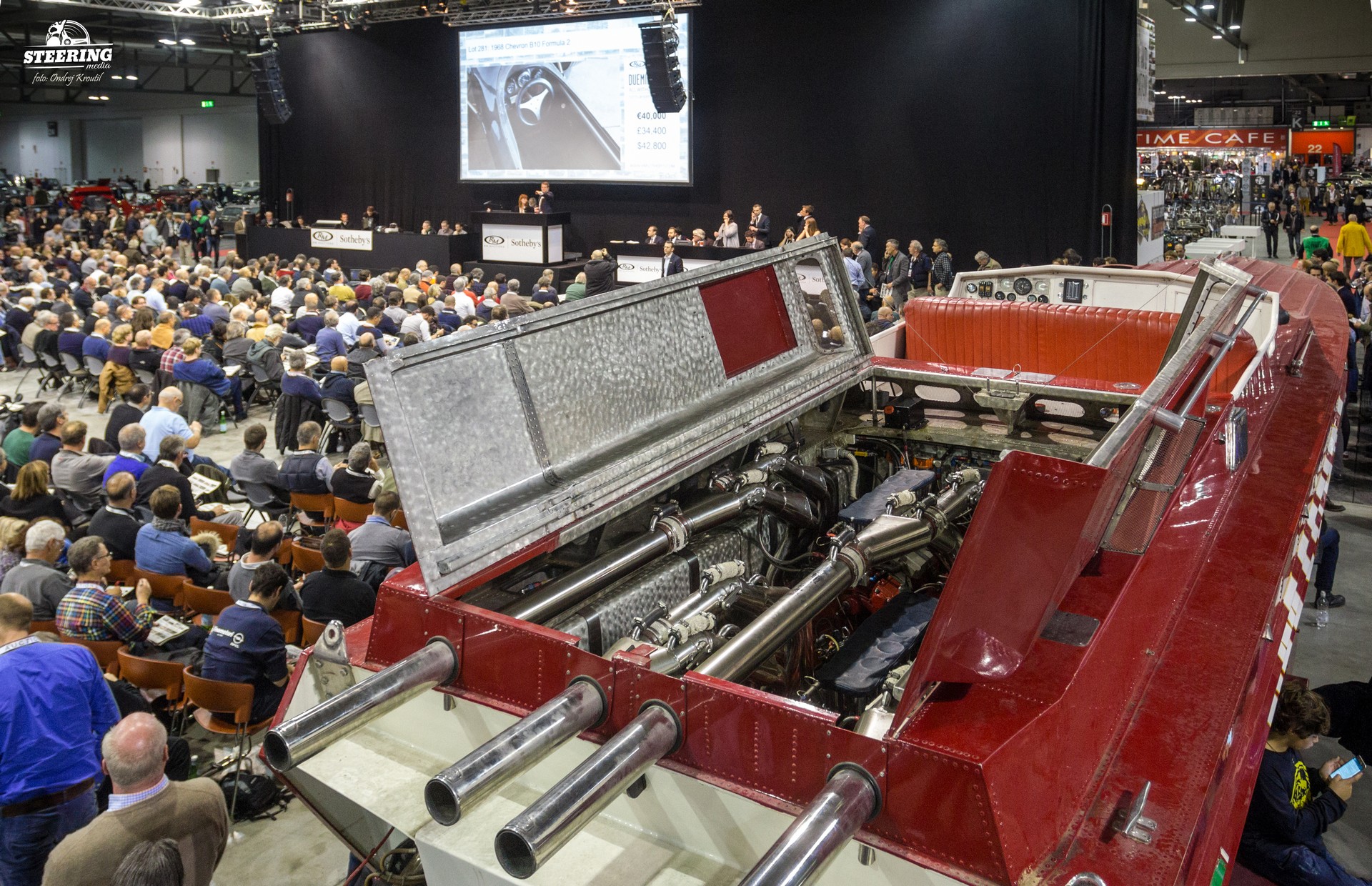 The auction was exhausting. Half day Friday and almost a whole Saturday was enough for us to get the picture. The world went nuts in Milan. The madness of the auction did not cease by Sunday, even the last few items on the list were really expensive.
Witnessing the auction was a unique experience. I will never forget that special atmosphere in the air of the exhibition hall. On top of it, Classigblog team even picked several items that caught our attention. But more about it in another article.
SUMMARY

The weekend profit of the auction house was 51 mil EUR. The battle for who will buy what had over 5000 participants. All items were offered without any reserve, i.e. they could have been sold for as little as 1 EUR, theoretically. But of course, the reality was completely different. Huge demand for classic cars causes the price to rocket. And when you gather so many interesting items in one space it functions as a magnet that attracts money, which was obvious in Milan.
All prices including premium.
---